The feeling of "Anand"
It was first year of my graduation when suddenly I was quite interested in reading auto/biographies . I thought there is no use of doing calculations if I don't know how successful businesses were set up.
I came across " I too had a dream" by Verghese Kurien, the milk man of India.
It is important to mention this as through this book I came to know about "Anand" , a city in Gujarat( before that I wasn't aware of this city) and headquarters of AMUL (Anand Milk Union Limited), the largest selling milk brand in India. The guilt of how could I have not made the effort to search about AMUL whose butter and ice creams I have been eating since childhood made me do a project about AMUL in post graduation. 😛
So coming back to Anand, it lies between Ahmedabad and Vadodara and is more close to Vadodara Airport than Ahmedabad.
It's a small city devoid of busyness of metros but has something which metros don't have that is Peace. So it was in my mind to Visit this place whenever I get the opportunity.
According to me the best thing in Anand after AMUL is " Madhuban Resorts". It is a perfect getaway for travellers and families to enjoy with loads of facilities . The main entrance has a stringent security check unlike some other hotels wherein I have seen security people are not even looking at the screen showing the inside of luggage.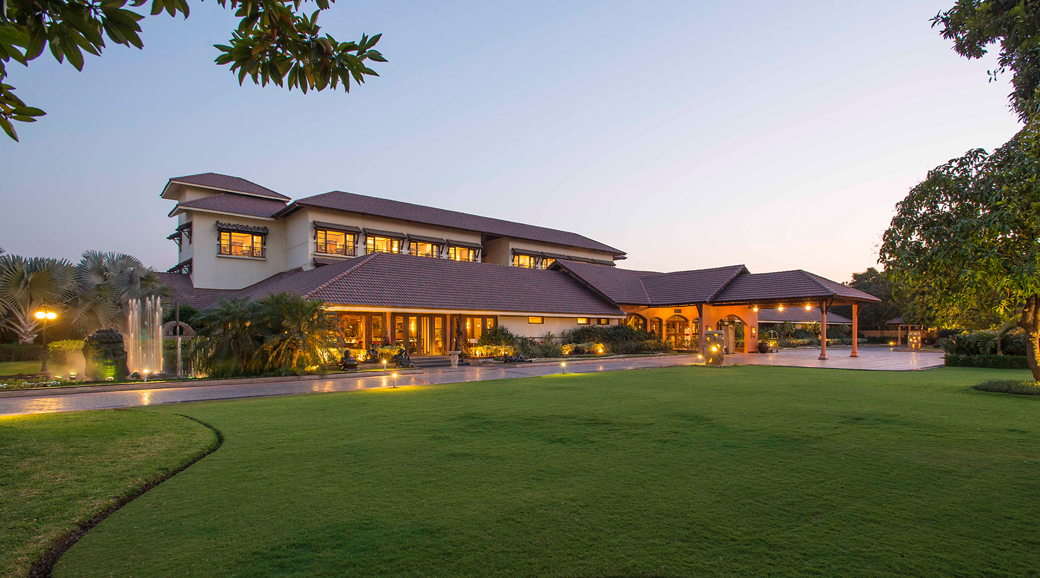 It has variety of spacious rooms , some like regular hotel rooms whereas some will give you a feel of a farmhouse.
Spa treatment, In room dining, beautiful underground bathtub, balcony , huge swimming pools, Garden area for jogging and meditation , lavish food buffet, excellent security, chirping of birds, fountains, Hammock, artistic sculptures and what not.
It's a feeling of being in heaven. The services are like that of a typical five star hotel with utter professionalism but somewhere the warmth of the staff was an add-on. May be that's the difference in hospitality of a metro and a small city.
So if you gotta experience the slow peaceful life for a break from the regular mad routine , it's a must visit.
Comments